Yosemite Backpacking Trips
YOSEMITE NATIONAL PARK GUIDED BACKPACKING TRIPS
If you would like to visit the Yosemite backcountry for an extended adventure that will be sure to create memories to last a lifetime, check out any of our Yosemite backpacking trips! From summiting Half Dome & Clouds rest on a single trip, to trekking from May Lake to Snow Creek, we've got options for all interests and abilities. Our experienced guides have an extensive knowledge of the Yosemite backcountry and will give you the best backpacking experience possible. 
On all backpacking trips we will teach the principles of Leave No Trace ethics, and as requested other wilderness skills such as map and compass, survival skills, ecology, geology, and cooking, just to name a few. If the best backpacking in Yosemite is on your bucket list, let us help you check it off with one of our trips below!!
Our Yosemite Guided Backpacking Trips
HALF DOME YOSEMITE BACKPACKING TRIPS
Summiting Half Dome is a Yosemite rite of passage, and we've spent the past 25 years guiding groups along every step this exhilarating experience. Our catalog of Yosemite backpacking trips includes several trips that summit Half Dome. These trips are among our most popular backpacking adventures, and for good reason! (All trips including required permits.)
Hiking Half Dome should be so much more than a summit-charge. Break away from the rat race and enjoy all the lakes, granite, waterfalls, rivers, lakes, streams, animals, trees, sunsets, rangers, friends and campfires Yosemite has to offer. Your Half Dome backpacking trip awaits!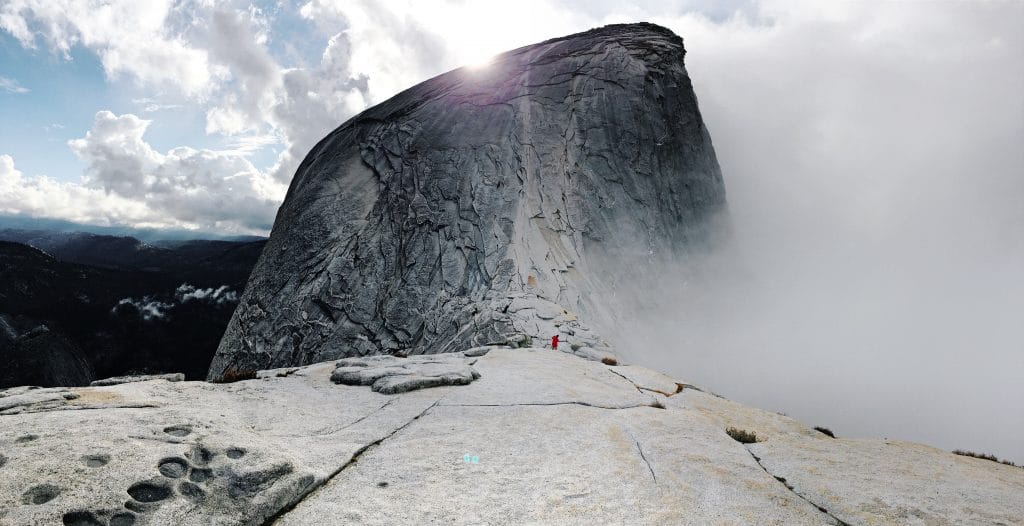 MORE YOSEMITE BACKPACKING TRIPS
In addition to offering multiple Half Dome backpacking trips, our Yosemite trips also lead clients to lesser known areas and "secrets" that we have found over the years such as off-the-trail high alpine lakes (where fish are plentiful), backcountry waterfalls, alpine meadows, hidden vistas, watering holes and natural waterslides. 
These trips explore some of our guides' favorite parts of the park, including Sawtooth Ridge, Mt. Hoffman and the Grand Canyon of the Tuolumne. If you're looking for a truly unique Yosemite backpacking trip experience, these tours are for you.